Understanding Facility Decon for Response Preparedness
Critical for preparation is informing our facility directors and municipalities leaders proper response in the event their facilities incur a bio-hazard contaminating event. There is no shortage of information available regarding the coronavirus. The abundance of information is overwhelming and often contributes to stagnation and more confusion. With so many opinions provided by the media and industry experts, how can one make any educated decision?
Prevention
General preventive measures are found through the CDC, State provided programs, and private organizations such as hospitals. These programs usually include first line of defense measures to prevent spreading of viruses by implementing best facility housekeeping practices and condoning appropriate hygiene. These preventive measures should be used pre-event and post-event.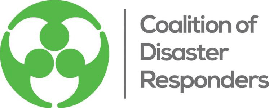 Clean Pro offers next-level preventive cleaning and disinfecting procedures to protect our clients' facilities from becoming a source of outbreak.
Benefect Decon 30
Botanical Disinfectants & Cleaners for the Insurance Restoration Industry
Benefect products is nature's way of cleaning and killing germs with no compromise in strength and without endangering human health. Our botanical disinfectants and cleaners are used by Insurance Restoration Contractors to clean up water damage, fire damage, mold remediation and trauma scene clean up.
Protocol & Scope of Work
Any reputable contractor will require a Protocol and/or Scope of Work to begin decontamination or remediation in the event a facility requires such biohazard cleaning service. Protocol and Scope of Work (SOW) are often used interchangeable and may have slightly different cross-industry meanings (examples: Contractors, legal experts, environmental consultants, compliance officials).
An informal explanation:
Scope of Work (SOW) document is an agreement on the work that a contractor will perform on the project. The SOW should contain any milestones, reports, deliverables, and end products that are expected to be provided by the performing party. The SOW should also contain a time line for all deliverables.
Protocol generally determines how the Scope of Work (SOW) is to be performed. Thus, the SOW details "what" should be done and Protocol details "how" it should be done. The protocol details types of decontamination procedures and techniques that are acceptable. Also, specifics like the products or chemicals that are selected for use. Most often, an environmental consultant, industrial hygienist, or licensed laboratory assembles the protocol. Ideally, under most circumstances, the assembly of the protocol should be created by a third party.
The Scope of Work and Protocol should be specific enough in detail for any reputable, experienced, and qualified management team to complete a through decontamination.
Clean Pro synergizes with the best experts in the industry to produce Protocol.
Site-Specific Protocol & Scope of Work
A Protocol and Scope of Work should be created per individual facility. All facilities have unique features that must be addressed in a particular manner. In other words, decontaminating a hospital is different than a school. Further, no two schools are identical and some schools may require additional measures than others. As elementary as that may sounds recall the old adage, "The devil is in the details." Decontaminating all facilities in the same manner leads to quality control deficiencies and inefficiency of resources.
Every facility has a unique set of decontamination demands. Developing a Site Specific Scope is Crucial.
Hygienist Requirements and Testing
As mentioned previously, using an environmental consultant, hygienist, or qualified party to create a site specific protocol is well advised. These professionals use environmental monitoring and analytical methods to set the standard for quality required in decontaminating a facility and usually test for effectiveness after a contractor has performed the Scope of Work. Testing for COVID-19 can be done through surface sampling and air sampling.
Let us bring our top experts to the table.
Disinfectant and Chemical Selection
There are many products available to neutralize COVID-19. A product is not viable for use unless it is EPA registered, which means that product has been proven by a third party for claims of effectiveness. Products used against COVID-19 should be "hospital grade" as per the EPA. Check the EPA website, instead of just entrust hearsay. Recall Hurricane Katrina, in which, it was broadcast to the masses that bleach kills mold (bleach does not kill mold). Corrosiveness
Considerations for disinfectant selection:
Is this disinfectant registered with the EPA?
Will this disinfectant damage electronics and finishes within the facility?
What are the PPE Requirements using this disinfectant?
Will the facility need to be vacant when using this disinfectant?
Some disinfectants are corrosive and can damage electronics if improperly used or even properly used. Disinfectants that are corrosive or toxic require special protective equipment for applicators. The protective equipment is not only determined by disinfectant choice, but also the delivery system such as: wet fogging, misting, spraying, etc. The different applications produce different OSHA related concerns for applicator safety. Some disinfectants may require a facility to be vacant during application then for a period of time after application. Some facilities, such as hospitals, many never close, thus emplacing containment barriers that eliminates air and particulate matter transitioning freely is necessary.
We match our clients with the best disinfectant for their facility.
Contractor Qualification
Compliance with OSHA, FDA, and EPA regulation is critical for contractors that are responding to COVID-19 bio-hazard decontamination. A disinfectant applicating contractor can require certain qualification that may include:
Baseline OSHA training to establish general worksite safety
OSHA's Hazardous Waste Operations and Emergency Response Standards