Emergency Response Agreement
Our primary strategy for success is based on building relationships before a disaster happens. We only establish relationships with select commercial accounts which share our core values. We place tremendous value on preparedness and stress that with our clientele. We work together as a team,  so we will be ready when your next loss occurs.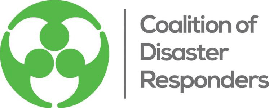 Multiple Companies, Diversified Capabilities, One Solution
Clean Pro is a founding member of the Coalition of Disaster Responders (CDR). CDR was formed to organize a group of top-notch first responders. The coalition is a single, integrated group with the diversified capabilities and resources required to handle large scale property losses and recovery efforts.