What We Know So Far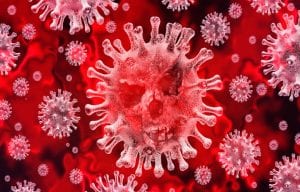 The complete clinical picture with regard to COVID-19 is not fully known. Reported illnesses have ranged from very mild (including some with no reported symptoms) to severe, including illness resulting in death. While information so far suggests that most COVID-19 illness is mild, a report out of China suggests serious illness occurs in 16% of cases. Older people and people of all ages with severe underlying health conditions — like heart disease, lung disease and diabetes, for example — seem to be at higher risk of developing serious COVID-19 illness, according to the Centers For Disease Control and Prevention (CDC).
What May Happen Next
Different parts of the country are seeing different levels of COVID-19 activity. The United States nationally is in the acceleration phase of the pandemic.  The duration and severity of each pandemic phase can vary depending on the characteristics of the virus and the public health response. Most U.S. states are reporting some community spread of COVID-19.
Clean Pro's COVID-19 Respond Plan
Clean Pro is offering a 3 Phase plan which is fully supported by the recommendations of the CDC and the Environmental Protection Agency (EPA).
Preventative Phase (Phase 1)
You follow the CDC steps for minimizing the risk of the spread. Those include social distancing washing your hands and cleaning and disinfecting frequently touched surfaces. For more guidelines visit: https://www.cdc.gov/coronavirus/2019-ncov/need-extra-precautions/what-you-can-do.html.
Responds Phase (Phase 2)
Clean Pro will respond when called upon. Following the CDC, EPA, and OSHA guidelines, Clean Pro will use an approved hospital grade disinfectant to clean & sanitize your facility. Clean Pro's  Infection Control Risk Assessment (ICRA) certified team will follow a protocol specific to your facility and situation.
Maintenance Phase (Phase 3)
Once the emergency cleaning and disinfecting of your facility is complete, together as a team, we will monitor this fluid situation to ensure that your facility maintains a safe & healthy status. These steps may include scheduled ULV fogging or misting with a hospital grade disinfectant and additional training of facilities maintenance staff. As your infectious control professional, we will continue to stay ahead of this situation and do everything possible to keep the occupants of your facility safe and healthy throughout this event and beyond.
For more information on our disinfectant and chemical selection visit: https://cleanprorestoration.com/covid-19-response/ or https://cleanprorestoration.com/wp-content/uploads/2020/03/CP-Coronavirus-Response-KO-Revisions.pdf.